Google Auto Suggest is, as we can see from its name, an automated suggestion system. It is based on popular search queries. Since there's a lot of weird people out there, Google will sometimes make some weird suggestions, as shown below.
Also, if you spend some time on Google Earth or Google Maps, you might find some weird & funny stuff as well.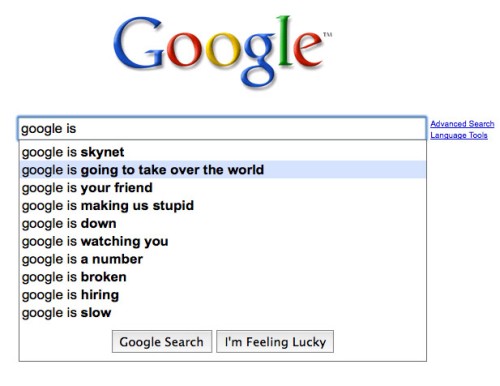 I thought this was funny! Especially if you've seen Terminator.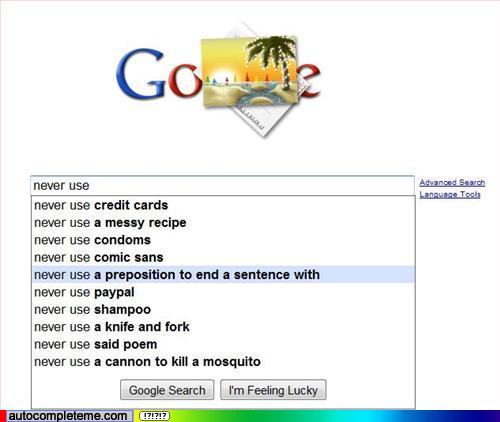 Well, here we go!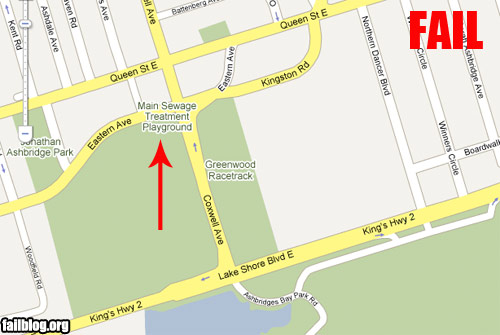 Is that a Google Maps fail or a playground fail?