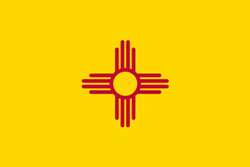 State officials ordered 400 words of "sexually explicit material" to be cut from Romeo and Juliet.
In recent years, several efforts have been made to legalize camel racing and ostrich racing in New Mexico, but to no avail. Those bills were defeated, but the legislature recently allowed gambling on bicycle races.
Albuquerque: It is illegal for cab drivers to reach out and pull potential customers into their cabs.
Carrizozo: It's forbidden for a female to appear unshaven in public.
Las Cruces: You may not carry a lunchbox down Main Street.